Description
Plug and play with Viper and Razor AC/DC UNI MIG machines and other Welders with a 9mm Quick Gas Hose Connector.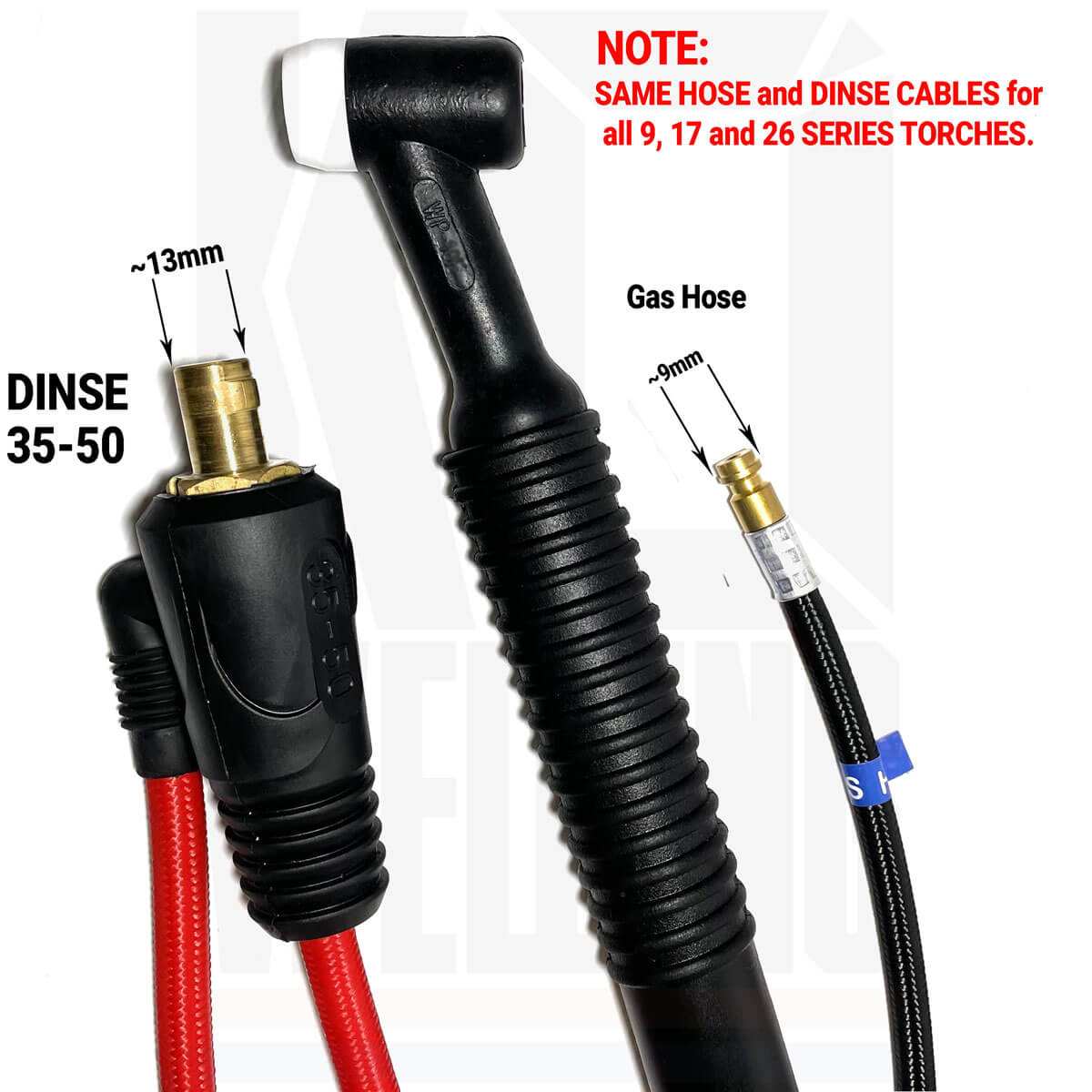 Please take note of the measurements and check if your welder is compatible. You lot are good with your hands, so if you need to retro fit different gas hoses to for your welder, piece of cake!
If your DINSE connection is different we sell converters also, this torch comes with a 35-50 connection, the most common out of the two.
Specifications
Lead length: 4M/8M.
Function: HF TIG with pedal.
Torch Head: 9F/17F/26F.